Hurry up! Sale Ends in
12′ X 20′ X 7′ Eggshell Metal Carport Carport With Galvanized Steel Roof Panels
Arrow 12 X 20 Ft. Carport(Offers a 10-year limited warranty)
The 12 x 20 ft. carport from Arrow is a newly re-designed carport and multi-use shelter that is wind and snow rated for maximum protection against the elements!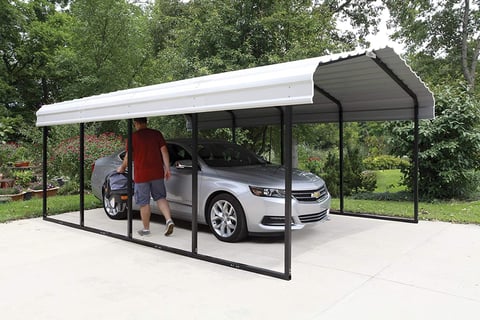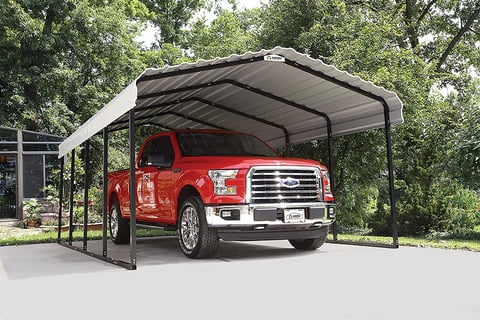 Carport has a wind speed rating of 100 MPH and a snow/ground load rating of up to 35 PSF.
Our carport features a galvanized steel roof with horizontal panels, and an industrial steel frame.
Industrial grade steel frame resists corrosion
The 29-gauge painted galvanized steel roof offers corrosion and rust resistance. The roof features horizontal panels and rounded eaves for additional protection from the elements.
Offers up to 234 sq. ft./1792 cu. ft. of storage and shelter area
Carport is a high-quality, steel structure that is perfect for protecting boats, vehicles, tractors and even outdoor picnic areas.

OUR GUARANTEED
We strive to provide each customer with the highest standard of customer service to ensure you have a pleasant shopping experience. If you have any issues, inquiries or need assistance, please feel free to contact us directly.