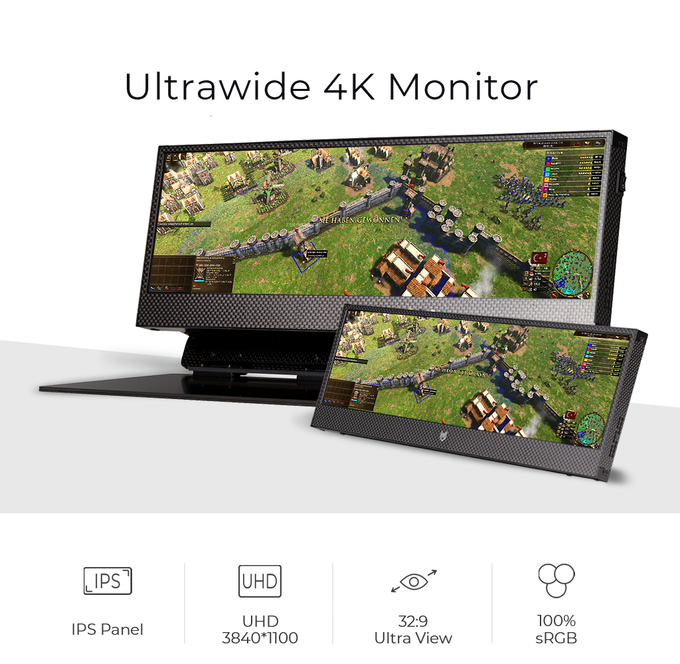 Hesslomer is an advanced monitor for entertainment and productivity with a 4K HD display that utilizes an ultra-wide field of view to achieve the immersive gaming experience that normal screens cannot.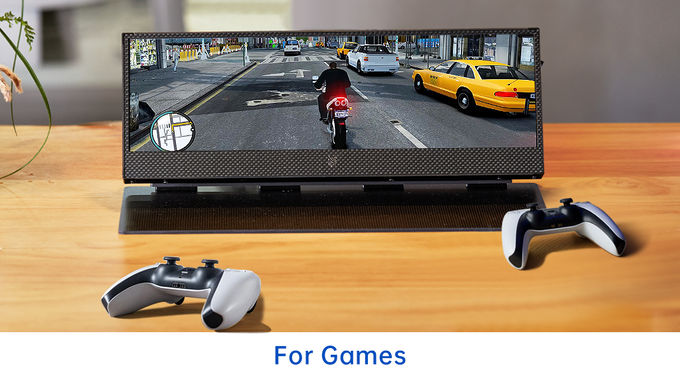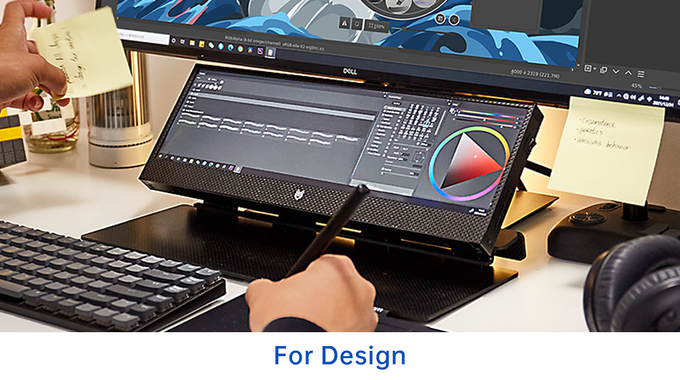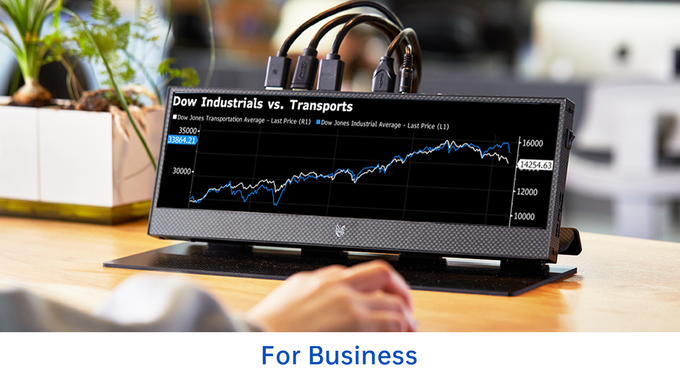 It's more than a display, it's your gaming console, 4K theater, device charger, and visual centerpiece of your desktop. Fully customizable and packed with features, Hesslomer is the ultimate ultra-wide monitor.

Featuring a 32:9 ultra-wide screen with maximum viewing angles, Hesslomer is perfect for gaming. With IPS, 2ms response, and 60Hz refresh rate, objects are rendered clearly, enabling smoother video playback and almost surreal visual fluidity.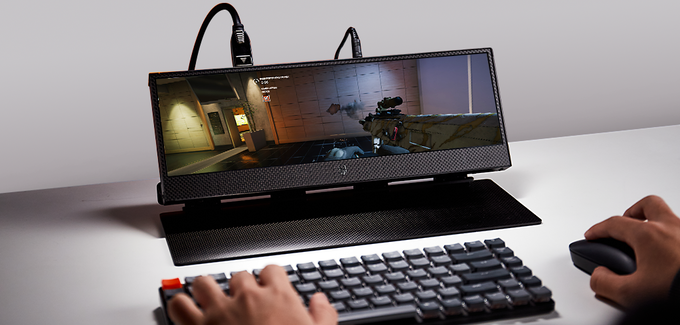 The 4K screen gives you the clearest visual experience. Hesslomer' IPS panels produce higher display quality, faster response times, better color contrast, higher color accuracy, and better screen uniformity.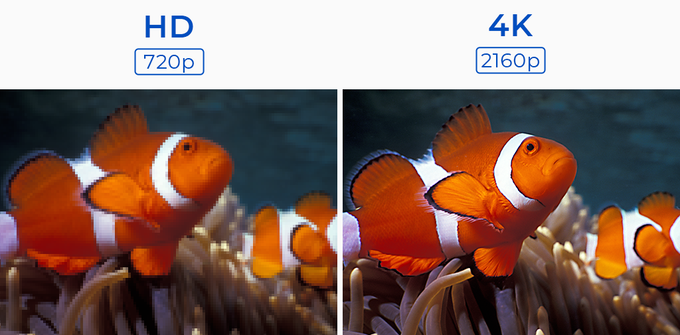 Hesslomer' dual speakers are the most advanced speakers available in a portable display. Bringing you comprehensive audio-visual enjoyment. Deliver iMax-style 4K cinematic viewing for movies and video content.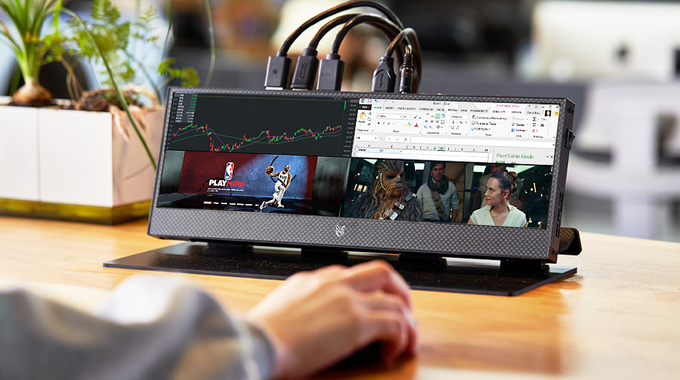 Boosting your productivity via split-screen allows seamless multitasking for work applications such as data analysis – stock tracking, excel, and more.
Hesslomer is powered by an ultra-high bandwidth processor that can display four 4K split-screen signals simultaneously.


Rotating to a vertical orientation lets you scan pages quickly and smoothly for books, social media, coding, and more.
Carbon Fiber Protective Case & Stand
Hesslomer' versatile protective stand acts as a durable screen protector while allowing for multiple screen angle adjustments, so you can use Hesslomer comfortably anywhere and anytime.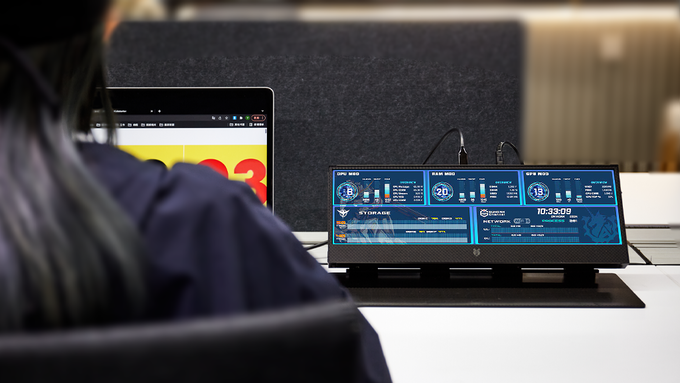 In addition to being an HD display, you can use Hesslomer as a calendar, clock, or digital photo frame and customize Hesslomer in your own way. Let Hesslomer upgrade your desktop with the most high-tech 4K ultra-wide display.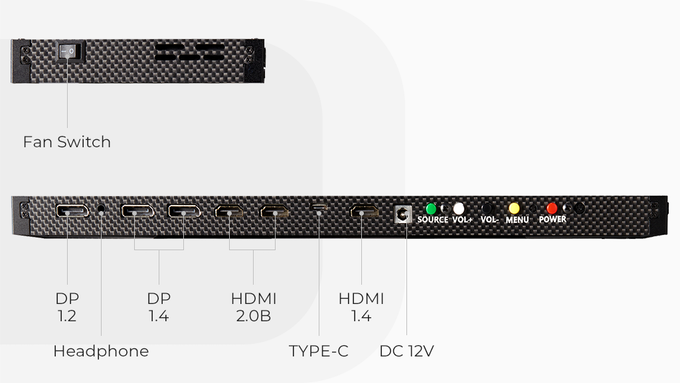 Seamlessly connect 4 devices simultaneously with three HDMI, two DP 1.4, one DP 1.2, and one USB Type-C.
You can easily connect Hesslomer with PC, laptop, Mac, Smartphone, Switch, Playstation, Xbox, and other devices.

Use the remote control to remotely operate the split-screen, adjust the brightness, sound and other functions. Hesslomer is intuitive and easy to operate.

Hesslomer is one of the smallest 4K displays on the market, its portable design allows you to work, watch movies, or play games whenever and wherever you want. The 14″ screen is the perfect size for portability and productivity. Carry Hesslomer with you and get more done anywhere and anytime.